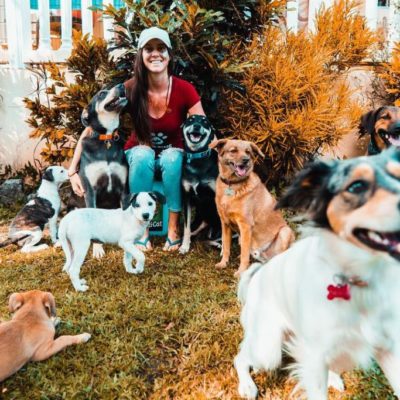 Charlene Penney
Founder and Executive Director
Charlene Penney is the Founder of HelpAWS which she started in 2014. She holds a Degree in Non-Profit Management and a Diploma in Animal Welfare. Rescuing animals had been a dream of hers since she was a child and with many sleepless nights, tears, heartache, (there are happy times too!!) HelpAWS has grown from a one person operation to an international, 501c3 organization which has rescued and adopted out over 600 animals and through high volume spay and neuter clinics, over 2,500 animals have been sterilized on the island. She has a huge heart and always puts 110% into everything she does for the animals of Saint Lucia. She also is the proud mother of five St Lucian rescued dogs (Finn, Duke, Niya, Hunter, and Nova), 6 rescue cats (Charlie, Quinn, Rue, Tuna, Duchess, and Kitz), and four, rescue horses (Reesa, Reign, Atlas and Arrow)!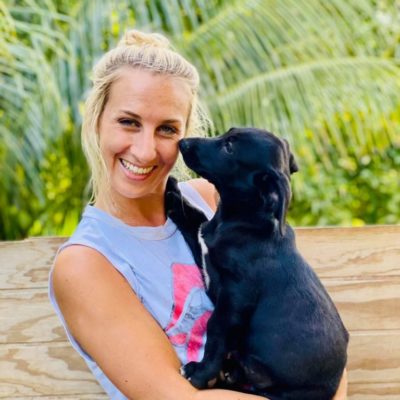 Cassidy MacQuarrie
Operations Manager
Bio Coming soon
Kate Lennan
Shelter Manager
Bio coming soon!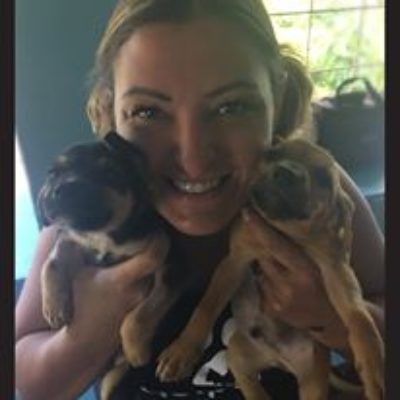 Dr. Renee Fleming
On Call Veterinarian
We would like to introduce Dr. Renee Fleming, our extraordinary vet in Guelph Ontario! Renee has been a huge part of keeping our puppies healthy and ready to fly to their forever homes. She is always quick to respond to any of our concerns as soon as we message her (which is a lot!!) and we hadn't found a vet more knowledgeable with these Potcake doggies before Renee joined us. Countless lives were saved because of her advice and assistance. Not only does she provide us with virtual support, she is the vet to many of our puppies when they fly to Canada! So many of our adopters rave about her, and put their trust in her with their puppy. Renee spends so much time providing free advice in our adopter's facebook page, which was never asked of her, but she does it because she cares! Each day I see her commenting on every post helping with tips and information, just from the kindness of her heart! On top of all this, Renee also participates in our yearly spay/neuter clinics providing the free service to the local community to help control the overpopulation on the island. We couldn't be happier to have Renee, the most loving and selfless vet and friend we could have asked for.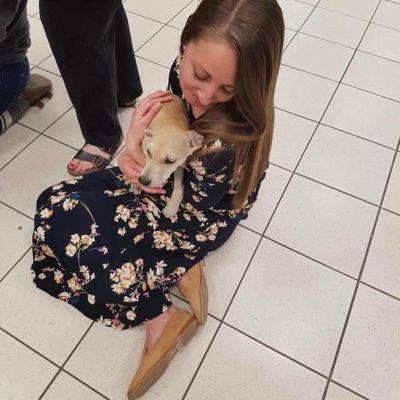 Victoria Blysniuk
Vetting Coordinator
Victoria adopted a HelpAWS pup, Roma, almost three years ago who she loves so much that she wanted to help more dogs like Roma so she joined our team! Victoria not only makes sure all of our pups are off to a healthy start in their new lives by handling all vetting appointments and ensuring that all our pups who arrive in Canada have been vetted to now also being involved in almost all aspects of our organization. She is also one of our amazing adoption coordinators who helps facilitate adoptions, interviews candidates and does vet and reference checks! Ohhhhh but it doesnt stop there!!! Victoria ALSO handles our swag!! ordering and helping design our t-shirts, sweaters and sending out orders! Ohhhhhh but it doesnt end there! She is also attendas a lot of our events to ensure they run smooth, AND helps with our Christmas card fundraisers! She is a valuable team member and always so bright and positive. We are so thankful for all the hard work she does and we truly love and admire her for it.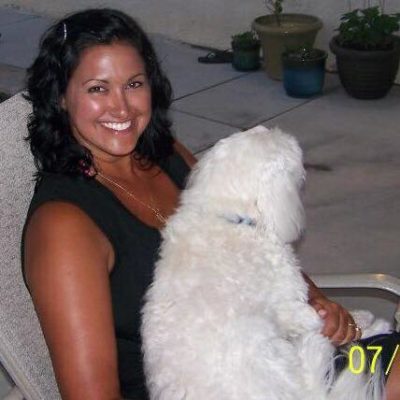 Lisa Parker
Adoption Coordinator
Lisa AKA Mom (although you would never think she is old enough to be a mom because she has flawless Beyonce skin) is the glue that holds us all together. She is the one we can count on to give us the best advise, to lift us up when we get down, and she's always working towards making the organization better. Lisa is always on top of everything like emails and administrative work, even though there is a significant time difference between us and her living in California. As mothers do, Lisa is always making us smile with her enthusiastic personality and we don't know what we would do without her!
Molly Johnson
Volunteer Coordinator
Meet Molly! She is helps us keep everything organized and up to date! Molly is a huge animal lover, she has two pups of her own, and has a job saving human lives as a nurse! When she isn't saving human lives, she's saving animal lives! Molly is an all around sweet gal who has ninja like computer skills 😉 Molly has been a huge asset to our organization and has also taken on the role of Volunteer Coordinator who is reliable and quick in getting things done!
As if all of this wasn't enough, Molly also has super arts and craft skills and designs and creates our HelpAWS bandanas, our decals and has an amazing shop of her own called Rooney and Calvin! ( make sure to check them out- etsy.com/shop/rooneyandcalvin) We are so happy to have her positive attitude, and willingness to always go above and beyond in whatever we need and we love having her on our team!
Sarah Pew
Website Administrator
Sarah is our website Guru! Each puppy finding their forever home takes so much more behind the scenes than you see. Our website is the first point where you can find which puppy is available, and that is possible because Sarah is on standby each and every day ready for our updates, and she's unbelievably quick with these tasks.
We're so lucky for this because we're not one of those websites where it's outdated, and you messages for a puppy who you come to find out has been adopted already. Sarah keeps us so up to date that the puppies get their homes faster, adopters are never disappointed, and our operations run so smooth.
Sarah has never expected anything from us, she doesn't take any time away from this role for herself as she always makes herself available for us and always provides such positive feedback in our chat! She genuinely gets excited when we tell her that a puppy has been adopted, and is all around a positive, caring, and lovely person that all of us get the pleasure of working with.
Sarah also is an amazing foster mom who has fostered many of our dogs in need and even found homes for many of our dogs! She also volunteers her skills and time out of her wonderful passion for animals, and we are so thankful to have her on our team. She spends so much time posting bios and web listings to further the chances of these pups finding homes. Without her amazing work it would be impossible for us to manage those responsibilities on top of everything else. Us, and the Animals cannot thank Sarah enough, for all that she does!!
Jaime Giles
Adoption Coordinator
Bio coming soon
Stephanie Twardowski
Adoption Coordinator
Stephanie is part of our dream team, adoptions extraordinaire! Seriously nothing would be possible without dedicated, passionate, and hard working team members such as Stephanie. This year as HelpAWS grew, and just hit an endless puppy boom at the shelter, we needed to expand our adoptions crew! Stephanie jumped on board, not only as an adoptions coordinator, but as an already HelpAWS adopter who is the most amazing fur mama to her pup Rowan. Our volunteer adoptions team spends hours on end going through applications, conducting interviews, doing reference checks, and responding to our one million (at least) group chats every day to communicate with adopters and the rest of the crew. We put the futures of our babies in the hands of the adoptions team, and put a lot of trust in them, which is why we couldn't be happier to have picked Stephanie to join us! She is always keeping everything organized and matching the right puppy to the right family. She puts countless hours and all of her time and effort into giving these puppies the forever homes they deserve.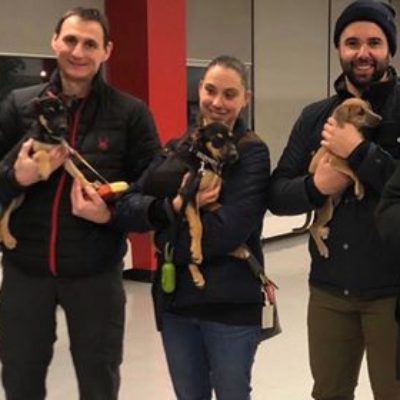 Diana Antolini
Events Manager
We are happy to introduce, Diana, our amazing events manager!! We first met Diana when she became HelpAWS' puppy Harper's mom! We could see right off the bat that she was the most loving, and devoted fur mama. Harper had a very difficult time getting adopted, post after post, and nothing would come through. She missed her planned flight date a couple times due to having no interest. Diana saw Harper and knew this was her pup. Harper had some medical issues that Diana was more than willing to take on, and actually said to me once that even though she only had Harper for a short time at that point, she was so in love and that she would have taken the money she had for her wedding and put it all to Harper's care instead. A truly selfless human being.
Later on Diana started to volunteer on our events team, though after her first couple of events she knew that she wanted to take this department to the best potential that she could see in it. She took the initiative and brought our events team to the most organized and successful place it could be. She's honestly such a blessing, keeping everything together when sometimes it feels like we just can't. Diana has been such a pleasure to work with, we couldn't be happier to have such a caring and devoted member on our team. Hopefully you get to meet her at one of our events!!
Megan Coombes
Fundraising Coordinator
Bio coming soon
You may remember our sweet little pup Bindi, She was very ill and her siblings didn't survive, but little Bindi pulled through as we bottle fed her and treated her. Her eyes went totally blue and cloudy, and we didn't know if that would ever go away, but it didn't stop Alex from falling totally in love. Alex and her family were cheering her on from Canada regardless if she had a blue, green, or brown eyes, they never gave up or had second thoughts about adopting Bindi. That shows Alex's true personality, she never gives up and works hard. This is how we had the pleasure of getting to know Alex! She adopted Bindi (now Dotty) and has continued to support HelpAWS every chance she could, including now joining our team to help with events and fundraising, and continues to do a wonderful job at that. Since then Alex has become even more involved, from helping with social media to arranging crate pick ups and drop offs, assisting with our Calendar orders and sponsorship program. Alex does it all. She's an integral part of this team and we are so happy to have her! Somehow she finds the time to dedicate to HelpAWS while being a nursing student and working long hours at her job! We are so far away from our volunteer team in Canada and the U.S. but with our daily reports and rapport on our group chats we have grown into a family, and we are so thankful to have Alex who is such an important and amazing member of the HelpAWS family.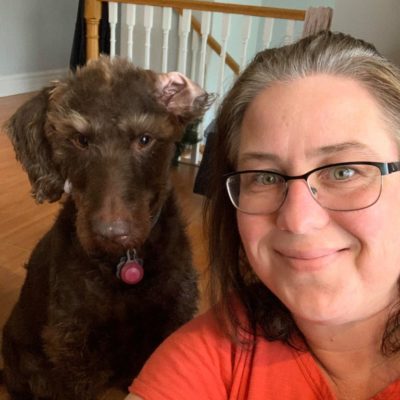 Cathy
Adoption Coordinator
Cathy has been with us just a few months, and we are so incredibly lucky and thankful to have her! She is apart of our social media team and adoptions team! We would be lost in a social media and adoptions black hole without her and the rest of the volunteers. She is so dedicated, it doesn't matter where she is or what she's doing, she is always online making sure everyone's questions are answered with a smile 😊. She spends countless hours helping find perfect homes for our dogs and she is a breath of fresh air! Her positivity and kindness show through everyday in her messages and her rapport in our group chats make us all belly laugh. She has brought amazing ideas to the table and her input is always welcomed and valued. Cathy is truly is an amazing woman and we are so grateful to have her!!
Dana
Social Media Coordinator
Dana adopted sweet Loki from us and being the great fur mama that she is, it's no doubt we jumped at the chance to have her on our team! She joined us in the summer as a part of the social media crew. Social media is a big part of what we do, it's a part of how we get our dogs adopted, how we get to engage with our followers and keep everyone updated with what we're doing, but not only that, it helps us advocate for the neglected animals we see everyday. Dana stepped into this position with so much passion and her love for animals was instantly known. Our dedicated team of volunteers allow us to be able to focus a bit more our attention on the puppies that need us, while Dana and the social media team work so hard to help answer any questions you guys may have. Despite all of our volunteers full time careers and commitments at home, they spend much of their day taking to us, responding to a million questions on social media and helping us get our pups adopted. Getting to know and work with Dana everyday has been an absolute pleasure. Her kindness and love of animals knows no bounds. Thanks for being apart of our team, we love you Dana!!
Katie
Social Media Coordinator
We are so excited to introduce someone plenty of you have actually already been talking to, our Social Media master, Katie!! As you probably know, we at HelpAWS are just sooooo popular..... so we needed help managing our social media, and Katie being the animal lover, and very generous person that she is stepped up for the job! Although she doesn't have a HelpAWS pup (yet!!), her sister adopted our little cutie Landon, and Katie has a foster fail rescue pup of her own. She is really amazing at creating and designing fun posters/flyers for our stories, and helps tremendously by replying to all of our wonderful followers! We are so thankful to have her on our team, and without our social media crew we would be here pulling our hair out trying to keep up. Thank you so much Katie for joining us, and helping as much as you do! We shall start working on your next foster fail with one of our pups 😜
Kim is an avid animal lover and advocate. Kim and her family adopted Miles from HelpAWS in December, 2018, after losing one of their beloved dogs to cancer. A few months later, Kim saw Indigo's photo on our website and fell in love all over again (and I'm betting there will be a few more times!!). Indigo's adoption had fallen through and Kim knew she was destined to be his furmama. Indigo joined the Zeller family in March of 2019. Along with their two Potcakes, Kim's family has two other dogs, 2 cats, 4 horses and a donkey. Kim is super creative and artistic, especially in photography. She is very passionate about HelpAWS and is an amazing representative for us at information events around Ancaster. She goes so above and beyond to make these events a success by creating the cutest posters, handouts, and provides her amazing photography for visiting pups!! Kim also helps with writing the bio's for our adoptable animals when they are added to the website, which is a huge help in showing off these puppies traits. Thank you so much Kim for all the work that you do, and for being such an eager, go-getter member of our team who is willing to do anything to help these animals! We are so happy to have you with us
Maddison
Adoption Coordinator
We are so happy to introduce you to Madison! She joined our team as an adoption coordinator a few months ago and we couldn't be happier she did. We first met her when she adopted Memphis (now Strider) from us. She gave him such an amazing home so we knew she would be perfect to help us find more amazing families to adopt with us. We cannot say enough positive things about her and our amazing team of adoption coordinators. Madison, along with the whole team put so much time, love, and commitment into helping us find the perfect fit for each one of our dogs. The application process is so important to us and Madison and the team can end up spending hours on the phone each night talking to potential adopters, not to mention calling their references, Vet clinics and keeping up with all the messages from the team on site. It can be overwhelming work, especially on top of a full time job and taking care of her HelpAWS puppy, but Madison is always happy to help and incredibly dedicated.
She is so very passionate about animals and it shows. She has even dedicated her time to volunteer at Grimsby Wildlife Centre and the Burlington Humane Society. We love seeing her updates and adorable pictures of her rescue pups, they obviously mean a lot to her. She wants the best for every dog and that's why we put our trust In her to find ours homes! Thank you so much for being part of the HelpAWS family, Madison! ❤