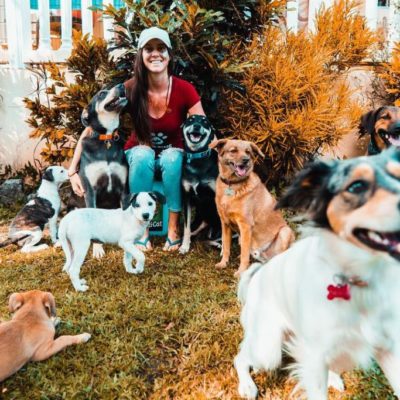 Charlene Penney Troubetzkoy
Founder and Executive Director
Charlene Penney is the Founder of HelpAWS which she started in 2014. She holds a Degree in Non-Profit Management and a Diploma in Animal Welfare. Rescuing animals had been a dream of hers since she was a child and with many sleepless nights, tears, heartache, (there are happy times too!!) HelpAWS has grown from a one person operation to an international, 501c3 organization which has rescued and adopted out over 600 animals and through high volume spay and neuter clinics, over 2,500 animals have been sterilized on the island. She has a huge heart and always puts 110% into everything she does for the animals of Saint Lucia. She also is the proud mother of five St Lucian rescued dogs (Finn, Duke, Niya, Hunter, and Nova), 6 rescue cats (Charlie, Quinn, Rue, Tuna, Duchess, and Kitz), and four, rescue horses (Reesa, Reign, Atlas and Arrow)!
José Mathurin
Shelter Supervisor
José is the man behind the scenes who keeps the whole shelter spotless, and he takes great pride in it! Anyone who has visited our shelter is always amazed at how clean it is and we thank him greatly for it. He and his brother, Zacheus, are some of the hardest workers we know!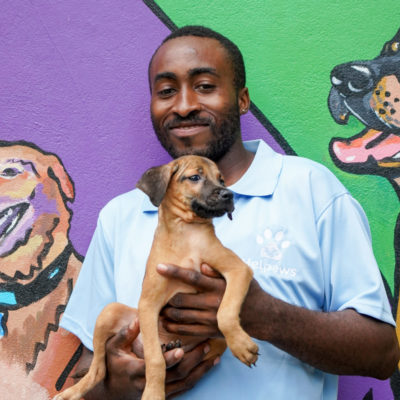 Zacheus Mathurin
Facility and Grounds Attendant
What does Zacheus not do? He takes care of the pups, feeding and cleaning, he cares for the horses, he fixes whatever needs fixing, and he also takes care of our two pigs, Coco and Chanel! Zacheus is a HelpAWS OG having been with us from the start and we couldn't be happier to still have him with us.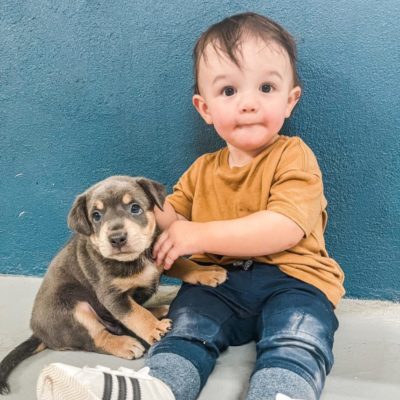 Talin Troubetzkoy
Chief Puppy Inspector
A true prodigy, Talin is the youngest person to ever have been promoted to the position of Chief Puppy Inspector, and he takes his job very seriously! He makes sure all of our puppy's tails wag fast enough and that their kisses are suitable slobbery.
But he's not all hugs and kisses! He has also been known to strike fear into the hearts of Travis and José if he thinks the squeaky toys are off pitch and the blankets aren't soft enough for his treasured pups.
Make no mistake, you will be hard-pressed to find a more dedicated puppy inspector than Talin!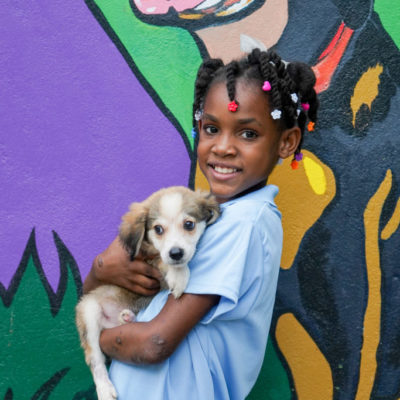 Akima Mathurin
Senior Puppy Inspector
Akima has the following to say:
``I love dogs! They are so amazing!``
And while she may be a lady of few words, the words she says are powerful indeed, and take it from us, this future Vet will let nothing stop her from saving all of the animals in the world!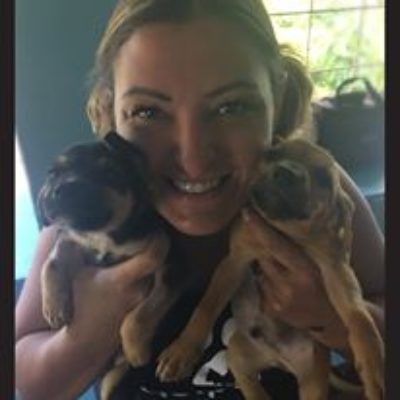 Dr. Renee Fleming
On Call Veterinarian
We would like to introduce Dr. Renee Fleming, our extraordinary vet in Guelph Ontario! Renee has been a huge part of keeping our puppies healthy and ready to fly to their forever homes. She is always quick to respond to any of our concerns as soon as we message her (which is a lot!!) and there is no vet that is more knowledgeable with these Potcake doggies than Renee. Countless lives were saved because of her advice and assistance. Not only does she provide us with virtual support, but she often comes to the island to assist with high volume Spay and Neuter clinics! She is also the vet to many of our puppies when they fly to Canada! So many of our adopters rave about her, and put their trust in her with their puppy. Renee spends so much time providing free advice in our adopter's facebook page, which was never asked of her, but she does it because she cares! Each day I see her commenting on every post helping with tips and information, just from the kindness of her heart! On top of all this, Renee also participates in our yearly spay/neuter clinics providing the free service to the local community to help control the overpopulation on the island. We couldn't be happier to have Renee, the most loving and selfless vet and friend we could have asked for.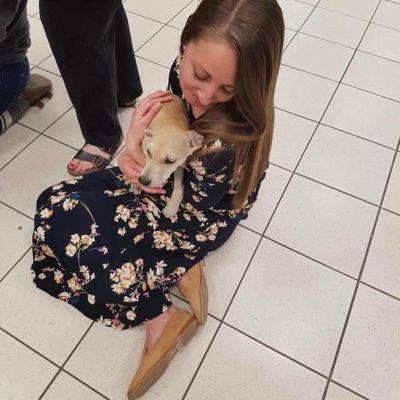 Victoria Blysniuk
Vetting Coordinator
Victoria adopted a HelpAWS pup, Roma, almost three years ago who she loves so much that she wanted to help more dogs like Roma so she joined our team! Victoria not only makes sure all of our pups are off to a healthy start in their new lives by handling all vetting appointments and ensuring that all our pups who arrive in Canada have been vetted to now also being involved in almost all aspects of our organization. She is also one of our amazing adoption coordinators who helps facilitate adoptions, interviews candidates and does vet and reference checks! Ohhhhh but it doesnt stop there!!! Victoria ALSO handles our swag!! ordering and helping design our t-shirts, sweaters and sending out orders! Ohhhhhh but it doesnt end there! She is also attendas a lot of our events to ensure they run smooth, AND helps with our Christmas card fundraisers! She is a valuable team member and always so bright and positive. We are so thankful for all the hard work she does and we truly love and admire her for it.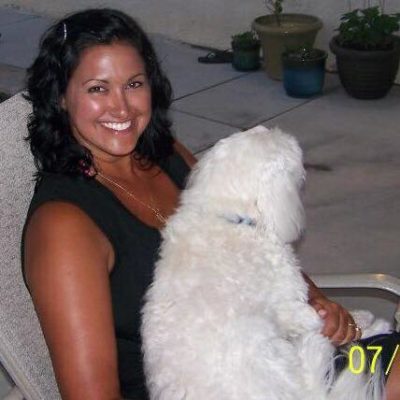 Lisa Parker
Adoption Coordinator
Lisa AKA Mom (although you would never think she is old enough to be a mom because she has flawless Beyonce skin) is the glue that holds us all together. She is the one we can count on to give us the best advise, to lift us up when we get down, and she's always working towards making the organization better. Lisa is always on top of everything like emails and administrative work, even though there is a significant time difference between us and her living in California. As mothers do, Lisa is always making us smile with her enthusiastic personality and we don't know what we would do without her!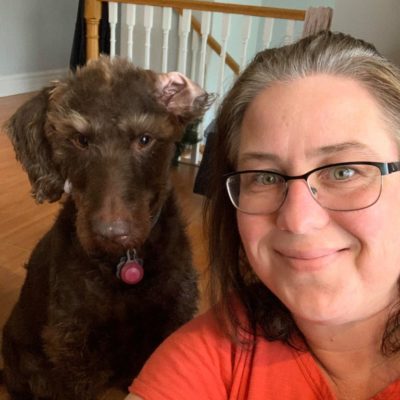 Cathy
Adoption Coordinator
Cathy has been with us just a few months, and we are so incredibly lucky and thankful to have her! She is apart of our social media team and adoptions team! We would be lost in a social media and adoptions black hole without her and the rest of the volunteers. She is so dedicated, it doesn't matter where she is or what she's doing, she is always online making sure everyone's questions are answered with a smile ?. She spends countless hours helping find perfect homes for our dogs and she is a breath of fresh air! Her positivity and kindness show through everyday in her messages and her rapport in our group chats make us all belly laugh. She has brought amazing ideas to the table and her input is always welcomed and valued. Cathy is truly is an amazing woman and we are so grateful to have her!!
Katie
Social Media Coordinator
We are so excited to introduce someone plenty of you have actually already been talking to, our Social Media master, Katie!! As you probably know, we at HelpAWS are just sooooo popular..... so we needed help managing our social media, and Katie being the animal lover, and very generous person that she is stepped up for the job! Although she doesn't have a HelpAWS pup (yet!!), her sister adopted our little cutie Landon, and Katie has a foster fail rescue pup of her own. She is really amazing at creating and designing fun posters/flyers for our stories, and helps tremendously by replying to all of our wonderful followers! We are so thankful to have her on our team, and without our social media crew we would be here pulling our hair out trying to keep up. Thank you so much Katie for joining us, and helping as much as you do! We shall start working on your next foster fail with one of our pups ?