Charlene Penney
Founder and Executive Director
Charlene Penney is the Founder of HelpAWS which she started in 2014. She holds a Degree in Non-Profit Management and a Diploma in Animal Welfare. Rescuing animals had been a dream of hers since she was a child and with many sleepless nights, tears, heartache, (there are happy times too!!) HelpAWS has grown from a one person operation to an international, foster based organization which has rescued and adopted out over 400 animals and through high volume spay and neuter clinics, over 2,000 animals have been sterilized on the island. She has a huge heart and always puts 110% into everything she does for the animals of Saint Lucia. She also is the proud mother of five St Lucian rescued dogs (Finn, Duke, Niya, Hunter, and Nova), seven rescue cats (Charlie, Quinn, Rue, Tuna, Duchess, Savanna, and Miles), and four, soon to be six, rescue horses (Reesa, Reign, Atlas and Arrow)!
Megan Rezka
Operations Manager
Megan joined HelpAWS at the beginning of December and I am so happy that we were brought together because I know she will be a lifelong friend. She is one of the smartest people I know. She is funny (actually, no hilarious), she is so patient with the animals (which is very cute and sweet to watch), and she is just the most amazing, positive girl who continuously goes above and beyond AND does it with a smile (which is so refreshing)! She is independent and actually gets stuff done! She's creative (which has helped so many dogs get adopted), she's always down for anything, and to top it off, she has the biggest heart. Megan has not only saved me from the dark hole I was in, but she's helped save hundreds of animals in need. Megan is a vital part to HelpAWS and we would be lost without her.
Please join me in officially welcoming Megan to the HelpAWS team and family. We are SO BLESSED to have her!!
Kate Saltarski
Foster and Adoption Manager
From the beginning Kate started following us on social media, she has been so supportive and helpful in finding new ways to drum up fundraising ideas, and how to spread the word more, that we asked her to join our team and we're so glad she did! We don't know how or what we would do without Kate and Karly, they take initiative to get things done and both have a huge passion for animals and it shows. If you have applied for a pup, chances are you have had the pleasure of speaking to one of these two ladies. When Kate is not doing HelpAWS stuff (which is a lot of the time, thank you thank you!!) She is designing amazing swimsuits for her line called Katelyn Nicole Designs. (Check her out- some proceeds from her suits are actually donated back to HelpAWS!!)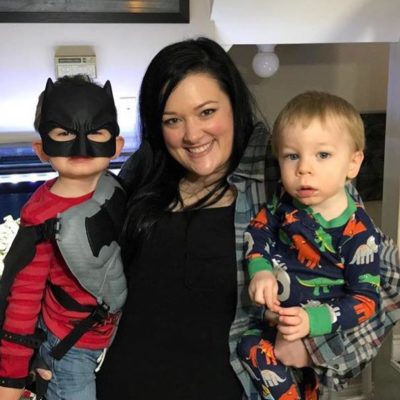 Karly Saltarski
Foster and Adoption Manager
Karly is our amazing foster and adoption manager who helps find amazing homes for our amazing pups! With her help we have successfully adopted out so many animals and she has even fostered several of them!
Karly has a huge heart for animals and puts her all into everything she does! When she isn't working with HelpAWS animals then you will find her spending time with her own 5 dogs. She always puts animals first and that's why we love her so much! We are so happy to have Karly as part of our team, we don't know what we would do without her!
Lisa Parker
Adoption Coordinator
Lisa AKA Mom (although you would never think she is old enough to be a mom because she has flawless Beyonce skin) is the glue that holds us all together. She is the one we can count on to give us the best advise, to lift us up when we get down, and she's always working towards making the organization better. Lisa is always on top of everything like emails and administrative work, even though there is a significant time difference between us and her living in California. As mothers do, Lisa is always making us smile with her enthusiastic personality and we don't know what we would do without her!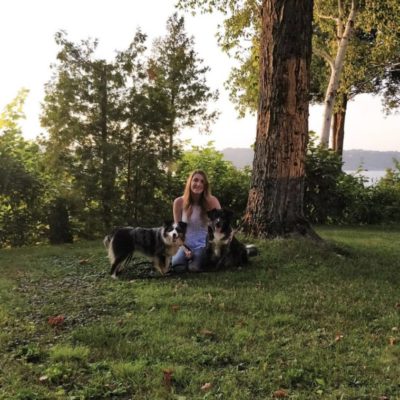 Molly Johnson
Administrative Coordinator
Meet Molly! She is helps us keep everything organized and up to date! Molly is a huge animal lover, she has two pups of her own, and has a job saving human lives as a nurse! When she isn't saving human lives, she's saving animal lives! Molly is an all around sweet gal who has ninja like computer skills 😉 Molly is reliable and quick in getting things done, she's a true asset to the organization and we love having her on our team!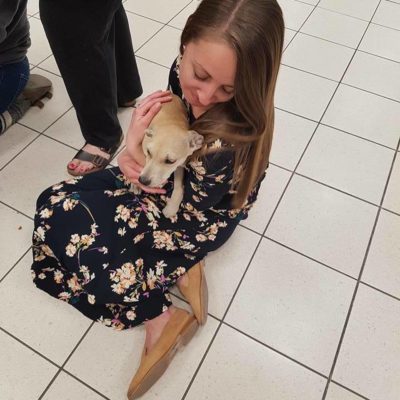 Victoria Blysniuk
Vetting Coordinator
Victoria adopted a HelpAWS pup, Roma, almost two years ago who she loves so much that she wanted to help more dogs like Roma so she joined our team! Victoria helps with making sure our pups are off to a healthy start in their new lives! She handles all vetting appointments and having her on the team makes a huge difference and keeps us organized!!
Sarah Pew
Website Administrator
Sarah joined our team as a foster a while ago and now not only does she help save lives, she helps us join potential adopters with the dogs in our care through constantly updating our website! She is a marketing guru, and a master at keeping our adoptable pets section up to date!