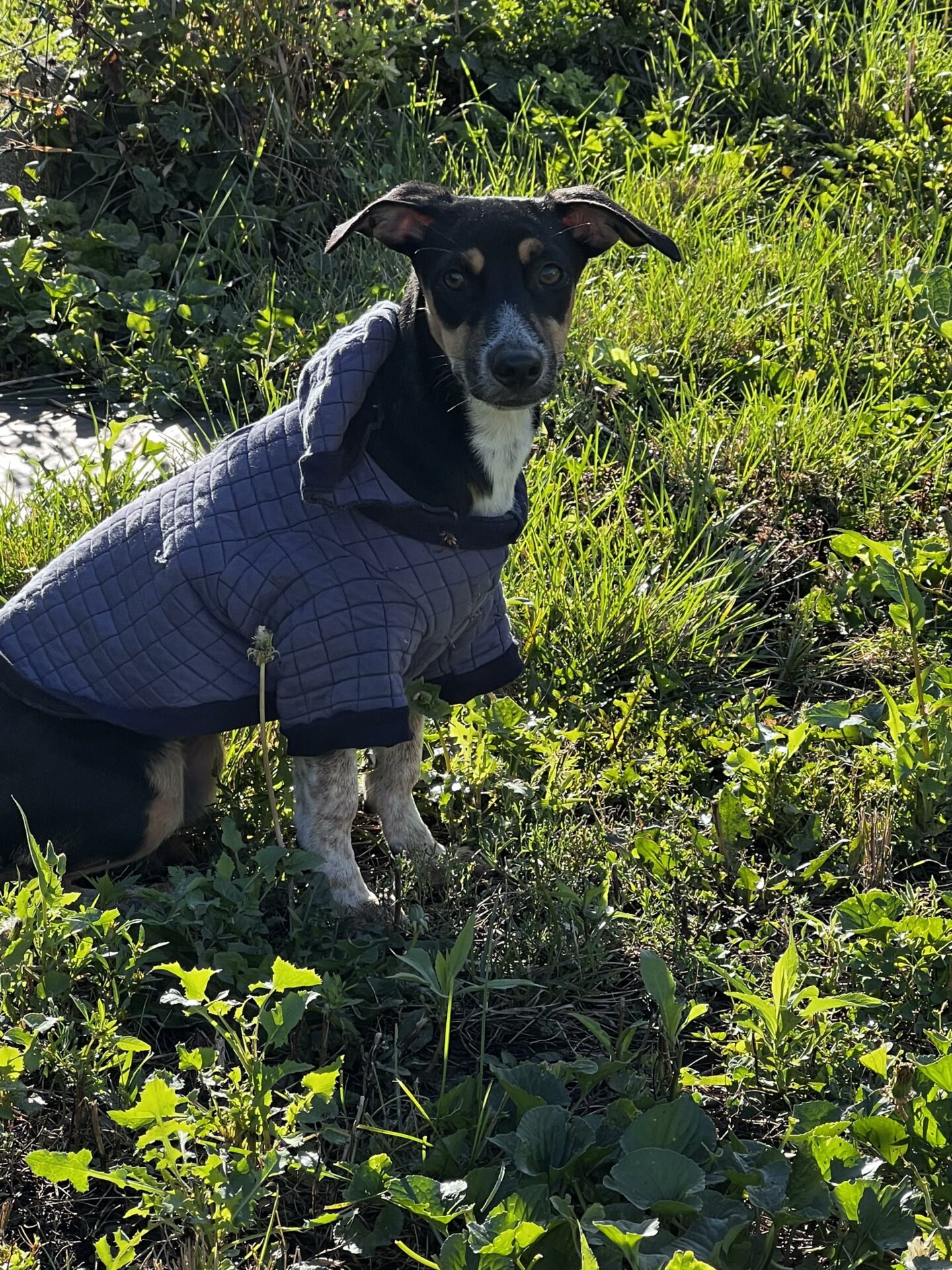 Description
BLIZZARD | FEMALE | Approx. date of birth April 6, 2023
** Currently Living in Toronto**
Meet Blizzard! She and her siblings are known as the "Hilltop" Litter. Sadly they came to us after the owner could no long take care of them due to the cost. These pups are absolutely adorable and unique in their own way. Blizzard is just the cutest little girl, and we mean little as she is definitely a tiny pup. But she has a big personality and she's not shy playing with the big kids!

Blizzard is a quirky girl who loves to play hide and seek. She's actually quite good at it because her tiny body can fit almost anywhere.. She also loves to jump and play with her brother and she is definitely a brave little girl.

Blizzard is also a cuddly pup and can be quite affectionate. She loves wiggling her body back and forth and if you take a look at her adorable picture, you'll see that she also loves sticking her tongue out. Blizzard is an amazing and sweet girl that will make her furever humans the luckiest pup owners out there. This is your chance to be that human - apply for Blizzard and be the lucky one that is showered with her unconditional love!
Blizzard has been-
Spayed
Vaccinated
Dewormed
Treated for fleas and ticks
Estimated Adult Weight: 35-45lbs

You can find more videos and pictures of Blizzard on our Instagram, Facebook, and TikTok pages! Follow us @helpaws or www.facebook.com/helpaws